Coworking on 15th is the ideal setting for celebrating any occasion: birthday parties, business/networking meetings, conferences, holiday events, trade shows, and weddings. We host events almost every week here at Coworking on 15th Ave. Contact us to plan your event. We have rates starting at $150 per event.
Our location is recognized as one of the coziest places in Phoenix to host events. It gives you a home environment and provides professional scenery which can be customized as well as decorated to make your event memorable.
Images of our outdoor event space are below with seating for 75 at Coworking on 15th Ave. We can sit over 100 people when we have indoor events.
Recent Events
Collectivo Event: Latino Marketing from the Big Brand Perspective.
Check out the event wrap-up here from this event with over 90 attendees: http://collectivo.org/latino-marketing-from-the-big-brand-perspective-a-success/
Focus Groups: Conduct your focus group in a private setting with a captive audience at our friendly establishment. Seen below is a recent startup web application session with key influencers in the Phoenix valley.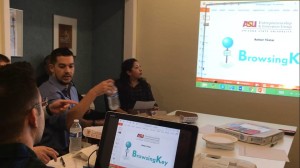 Arizona Chamber of Commerce Event: The Arizona Hispanic Chamber partnered with the United Cerebral Palsy of Central Arizona to host this kick-off event indoors at Coworking on 15th Ave.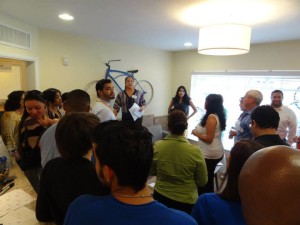 Get Your PHX event: Get Your PHX partnered with us here at the Coworking space and helped us celebrate our 1 year anniversary in 2015.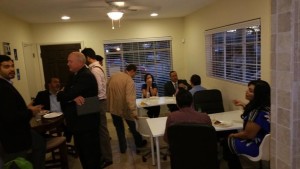 Matt & Erika Fink Wedding: Coworking on 15th Ave hosted a very special wedding for this loving couple.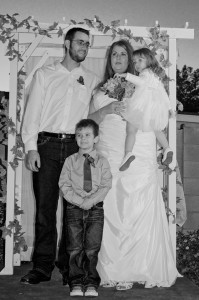 Contact Us about booking space for your event today!