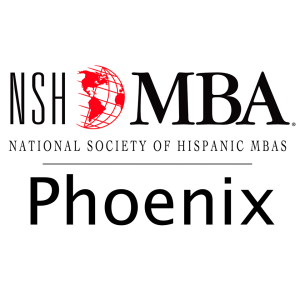 The National Society of Hispanic MBAs (NSHMBA) commenced in 1988 with a vision to be THE premier Hispanic business organization for Hispanic business professionals. Dedicated to increasing the number of Hispanics graduating with MBA's, NSHMBA opens doors for Hispanic talent by sourcing leadership positions, securing job placement and enhancing professional development.
Current trends depict that Hispanics are the largest and fastest growing minority group, having the highest drop-out rate, and are severely underrepresented in professional employment. With Hispanics expected to account for 60 percent of the U.S. population growth between 2005 and 2050, NSHMBA knows that Hispanic success in education and the labor market is of immediate and long-term importance to the nation's economy.
Our Mission:
Empower Hispanic business professionals to achieve their full educational, economic and social potential.
NSHMBA: Web | Facebook | LinkedIn | Twitter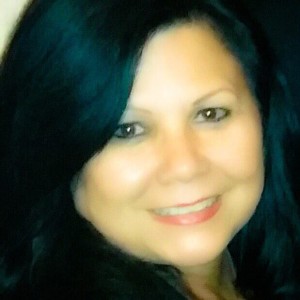 President: Angie Amarillas-Mortemore
Angie: LinkedIn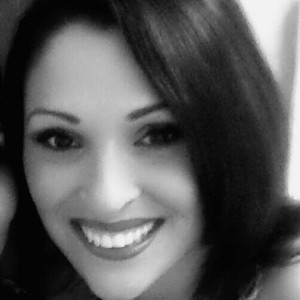 Corporate Relations Officer: Erika DeLaRosa
Erika: LinkedIn
——————————————————————————————————————————————————–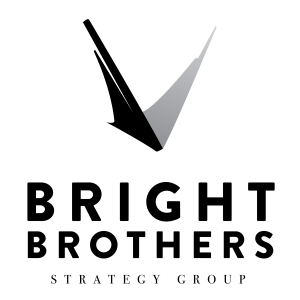 Bright Brothers is a strategy group that partners with independently-minded businesses that are ready to be first class, to take their brand to flight with intelligence, integrity and inventiveness. They develop business plans, marketing plans, communications outlines, promotional roadmaps and corporate strategies of all kinds for independently-minded businesses and enterprise-level companies.
Bright Brothers: Web | Facebook | Twitter | LinkedIn
Partner: David Romako
————————————————————————————————————————————————————-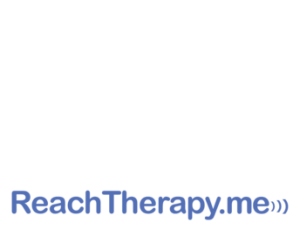 Available, affordable and convenient Speech Therapy online. ReachTherapy.me provides everything a Speech Language Pathologist needs to build a successful private telepractice: clients, marketing, scheduling, electronic medical records, HIPPA compliant teleconferencing, and billing. The platform provides parents, schools and individuals access to effective, affordable and convenient Speech Therapy online.
ReachTherapy.Me:  Web
Dolan (at) reachtherapy.me
Phone: 480-540-0143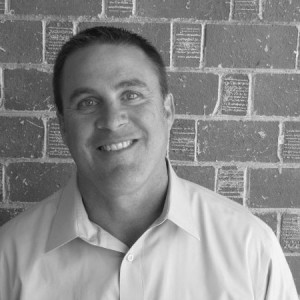 CoFounder: Dolan Kirkpatrick
Dolan: LinkedIn
———————————————————————————————————————————————————-
Collectivo is a Phoenix area group created to fill the gap of networking events among Latino marketing and communication professionals. The group meets on a bimonthly basis to learn from industry experts about Hispanic marketing topics.
Our Mission: To Create a networking community, provide monthly local learning from industry experts
Collectivo: Web | Twitter | LinkedIn 
Co-Founder: Joshua Molina
Josh (at) collectivo.org
Co-Founder: Christian Henriquez
Christian (at) collectivo.org
————————————————————————————————————————————————
At Sacred, all beers are brewed with primarily organic malted barley, hops, and herbs as well as energetically enhanced structured water. In addition, no animal-based ingredients are used in the conditioning of our beers and all are 100% vegetarian. The beers that are brewed will always be different and exciting with sometimes unusual or unknown ingredients with a focus on flavor and balance.
Sacred Brewing: Web | Facebook | Untappd
Owner: Keevin Simpson
info (at) sacredbrewing.com
(602) 740-2202
Keevin: Untappd
—————————————————————————————————————————————————————————-
Nativa is a multicultural communications agency that focuses on the Hispanic market through digital communications, online advertising and culturally relevant content creation. Nativa also provides traditional marketing services through strategic partnerships with specialized agencies.
Nativa: Web | Twitter | LinkedIn | Facebook | Google Plus | Slideshare

Marketing Intern: Clint Christensen
clintchristensen (at) global.t-bird.edu
Co-Owner: Eric Diaz
eric (at) thenativa.com
(480) 382-6508
Eric: Web | Twitter | LinkedIn | Instagram 
—————————————————————————————————————————————————————————-
Coworking on 15th Ave was created for hard working people to get the job done without having to miss out on social interaction. Our mission is to provide workspace for entrepreneurs from all fields, who enjoy working in a collaborative environment conducive to a healthy lifestyle.  Our building provides a variety of options for work spaces designed to suit your needs which makes Coworking on 15th Ave one of the premier coworking spaces Phoenix.
Coworking on 15th: Web | Twitter | LinkedIn | Facebook | Google Plus | Instagram
Marketing Intern: Sylvia Vasquez
sylvia.vasquez (at) asu.edu
Sylvia: LinkedIn