To help you determine the best coworking space for your business, we asked business leaders this question for their best insights. From evaluating the community to the potential for scalability, there are several important items to consider when choosing an office space that is comfortable and efficient for your team.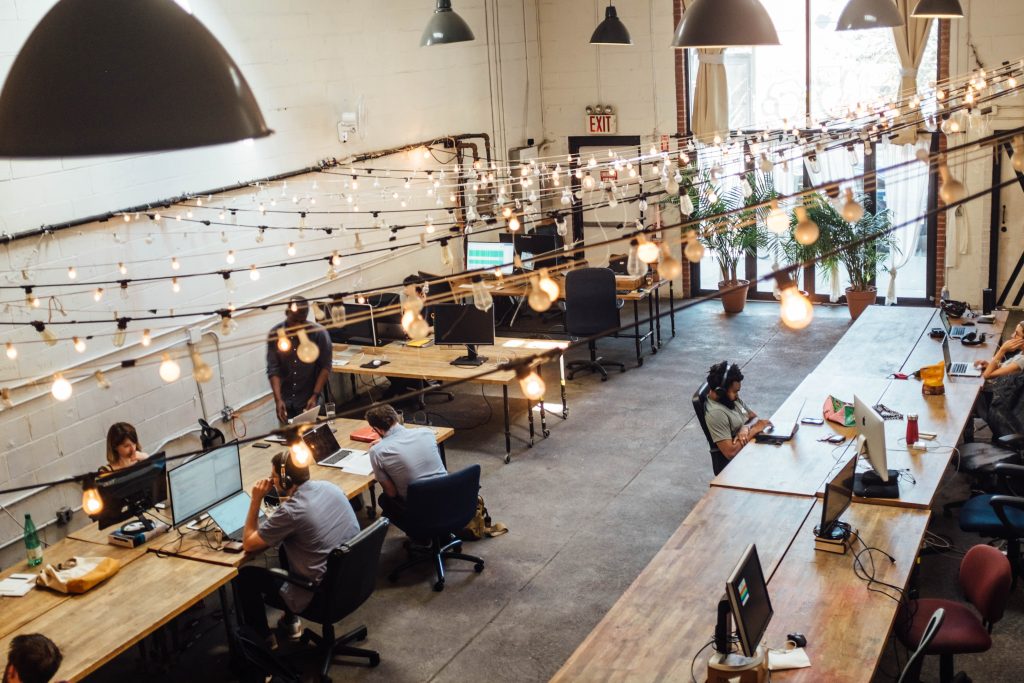 Here are 8 coworking space considerations:
The Community
Amenities Offered
Look for Open-Style Work Spaces
The Diversity Within Shared Space
Atmosphere
Privacy Accommodations
Contract Termination Clause
Potential for Scalability
The Community
Michael Alexis from TeamBuilding says, "Community is an important factor to consider when choosing a coworking space. Beyond being a place to work, coworking spaces can be an opportunity to network and find potential collaborators. When touring spaces, try to get a feel for the other inhabitants by asking the guide thoughtful questions, chatting with other members, and researching the space's website and social media. Keep an eye out for members in your field or in complementary industries, and take note of whether the level of ambition, career goals, and work styles of other members aligns with your professional personality."
Amenities Offered
Bill Glasser with Outstanding Foods suggests the amenities they offer. "This is very important because you want to make sure they offer speedy internet connections and enough parking spaces, for example. The coworking space should be accommodating for all of your employees and, hopefully, convenient for them. If they can't promise you the amenities that your business needs, you should probably look elsewhere."
Look for Open-Style Work Spaces
Michael Jankie with Natural Patch mentioned, "A coworking space should be open and airy for a better coworking lifestyle. An open-style workspace allows for easy conversation and a better water-cooler effect. This is a huge consideration for coworking spaces as people enjoy connecting with one another during the average workday. Plus, people are able to work alongside one another easier with the open-space style office."
The Diversity Within Shared Space
Here's what Nina Krol with Tidio suggests, "When choosing a coworking space, consider the mix of people you'll be sharing the space with. Diversity in terms of gender, race, skills, and capabilities can positively affect your morale, well-being, and productivity. Diversity stimulates creativity and innovation and inspires new, exciting friendships."
Atmosphere
Matthew Ramirez from Paraphrase says, "One important item to evaluate when choosing a coworking space is the atmosphere. Team members need to feel comfortable in their surroundings and be able to focus on their work. Coworking spaces come in all shapes and sizes, so it's important to find one that meets the team's needs."
Privacy Accommodations
Rachel Blank with Allara mentioned, "When you're looking at the coworking setup, ask if there is there a place you can go to have private conversations. Sometimes, especially in the telehealth industry, there will be times when privacy is needed. It's important to find a coworking space with sound-proof rooms or booths which accommodate that. Be sure to find out if the use of those spaces is part of the general coworking space agreement, as they could require an additional charge to use."
Contract Termination Clause
John Ross from Test Prep Insight suggests, "When hunting for a coworking space, many people become transfixed with rather superficial things like the furniture selection, office layout, and coffee selections. Then they gloss over the paperwork and sign up based on aesthetic appeal. However, one key thing to consider is your ability to terminate your contract. The last thing you want to do is to sign up for a coworking space based on a 10-minute tour, then find out if it doesn't fit your needs at all during your first week in the office. Perhaps your coworkers are too loud, or there's construction nearby, or the commute just isn't tenable. You need to be able to opt out of the agreement and not be locked in. So make sure to pay attention to how long you're locking yourself in for, and whether there is wiggle room for you to get out of your coworking agreement if you need to do so. Try to find a coworking space that offers you maximum flexibility if it doesn't work out."
Potential for Scalability
Teresha Aird with Offices.net shares, "One important element to consider when choosing a coworking space is the potential for scalability that the space provides. Many coworking spaces also offer the option to acquire private space or dedicated workstations, something that can be highly beneficial for businesses anticipating rapid growth. Having the option to scale, whilst retaining all the benefits of a coworking space, will allow your business to remain agile in the face of changing circumstances. Some coworking providers also operate multiple locations, a perk that can help businesses looking to quickly and easily establish satellite offices."
——————————————
Special thanks to Terkel for assistance in compiling this article. Check out Photos of our Phoenix area coworking office space!